"Enjoy something new and exciting this year at the National Museum of Cambridge Glass!"
 When your motorcoach arrives, a Victorian Lady will board the bus to welcome you and explain how your museum experience will unfold.
Hear stories about Christmas at the famous glasshouse as you stroll through the colorful glass display area led by a costumed guide. Learn which Hollywood stars bought Cambridge Glass and see the movies it was featured in. Over 8,000 pieces of beautiful glassware await your inspection!
Make pencil rubbings from authentic etching plates featuring Candlelight and Rose Point to keep as a souvenir!
In the museum's Education Center, enjoy a demonstration using the award winning Cambridge Arms line. Various pieces can be put together to create the perfect Christmas centerpiece!
In the auditorium, you'll have the opportunity to dress like glassworkers as you learn about the handmade glassmaking process. Hear the story about how the Cambridge Glass Company donated glassware each year to the St. John's Episcopal Church Christmas Bazaar. Then enjoy shopping in the museum gift shop for genuine Cambridge Glass!
When your group is ready to depart, museum volunteers will board the bus, bid you farewell, and ask you to join them in singing a Christmas song. It's always a merry old time!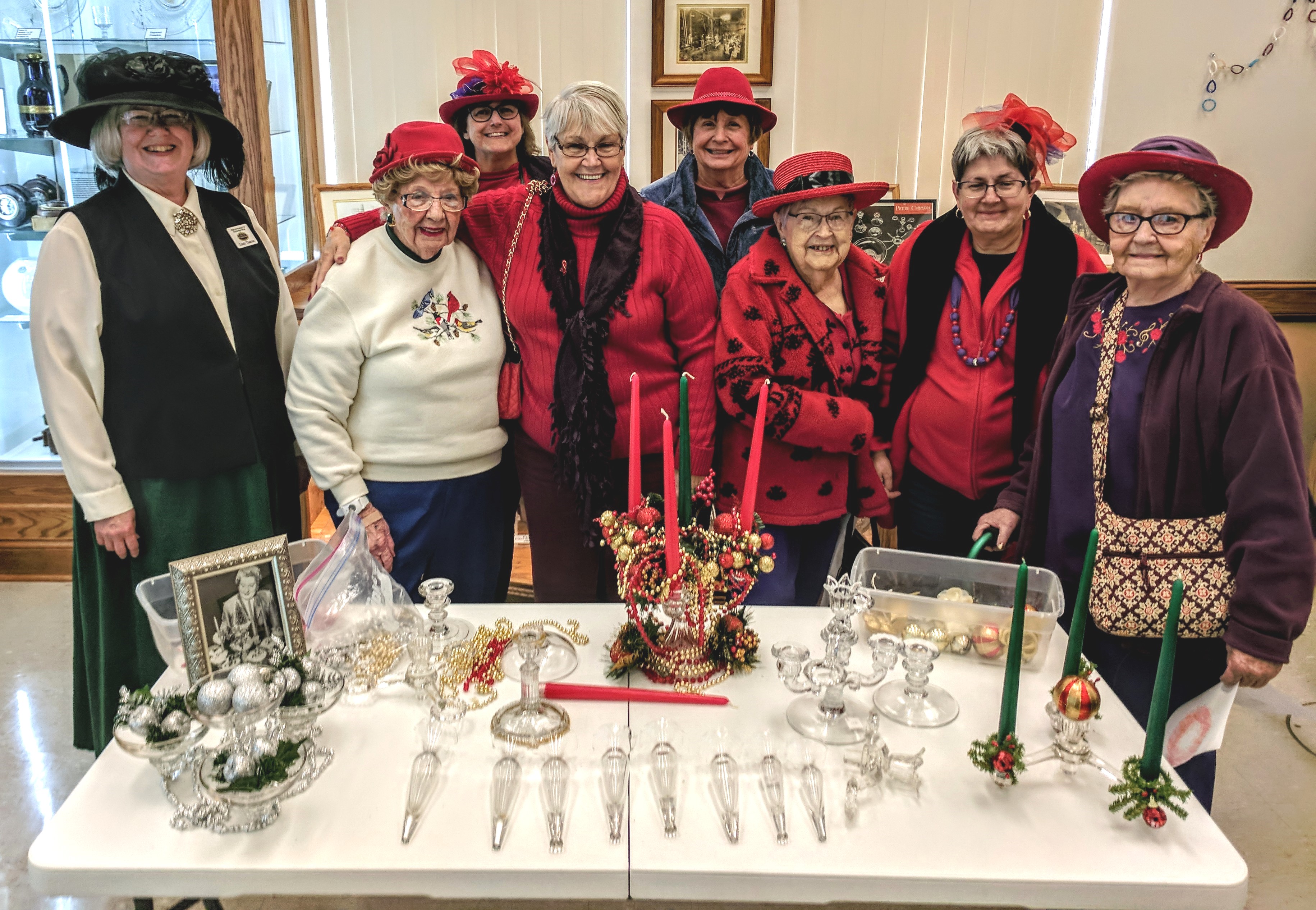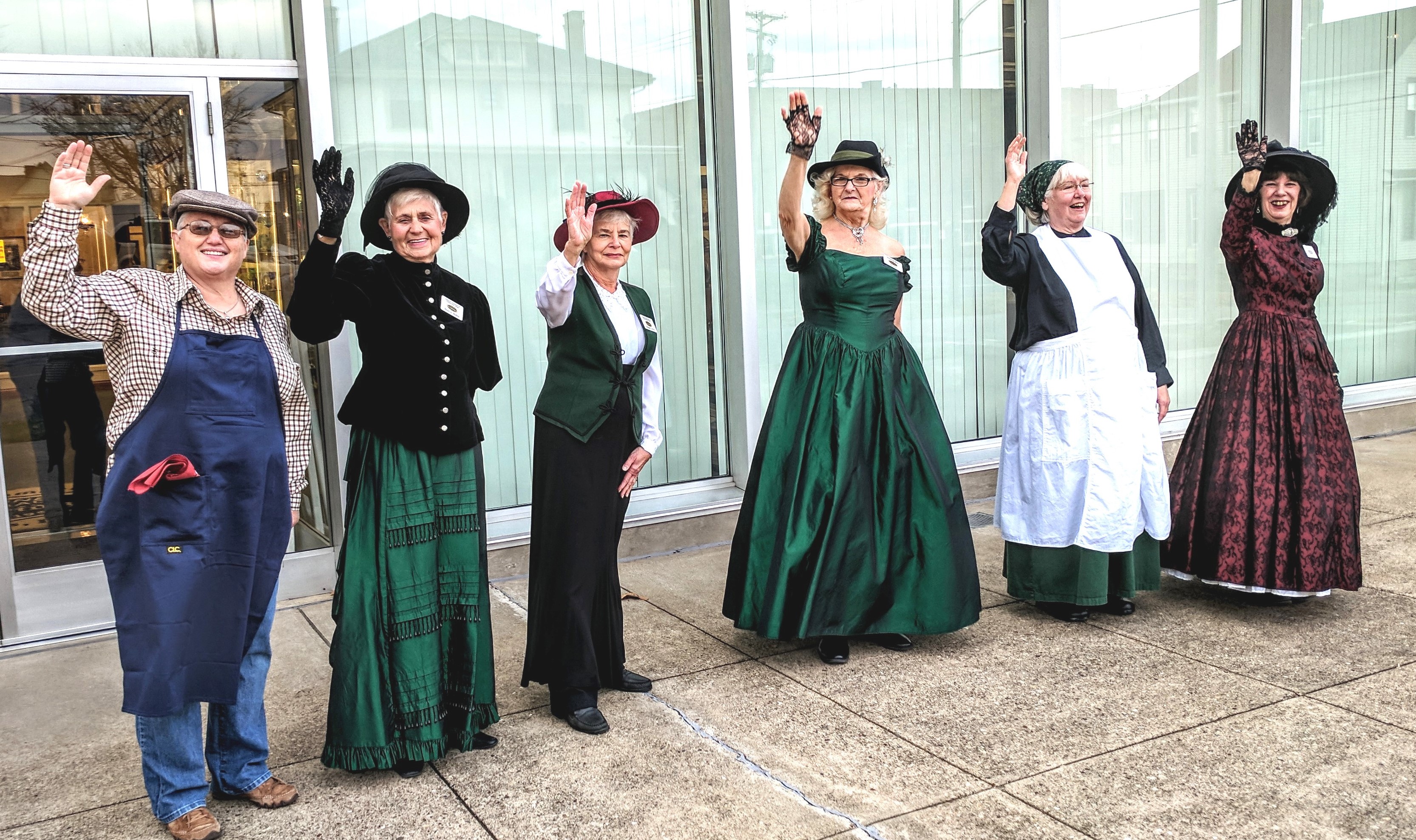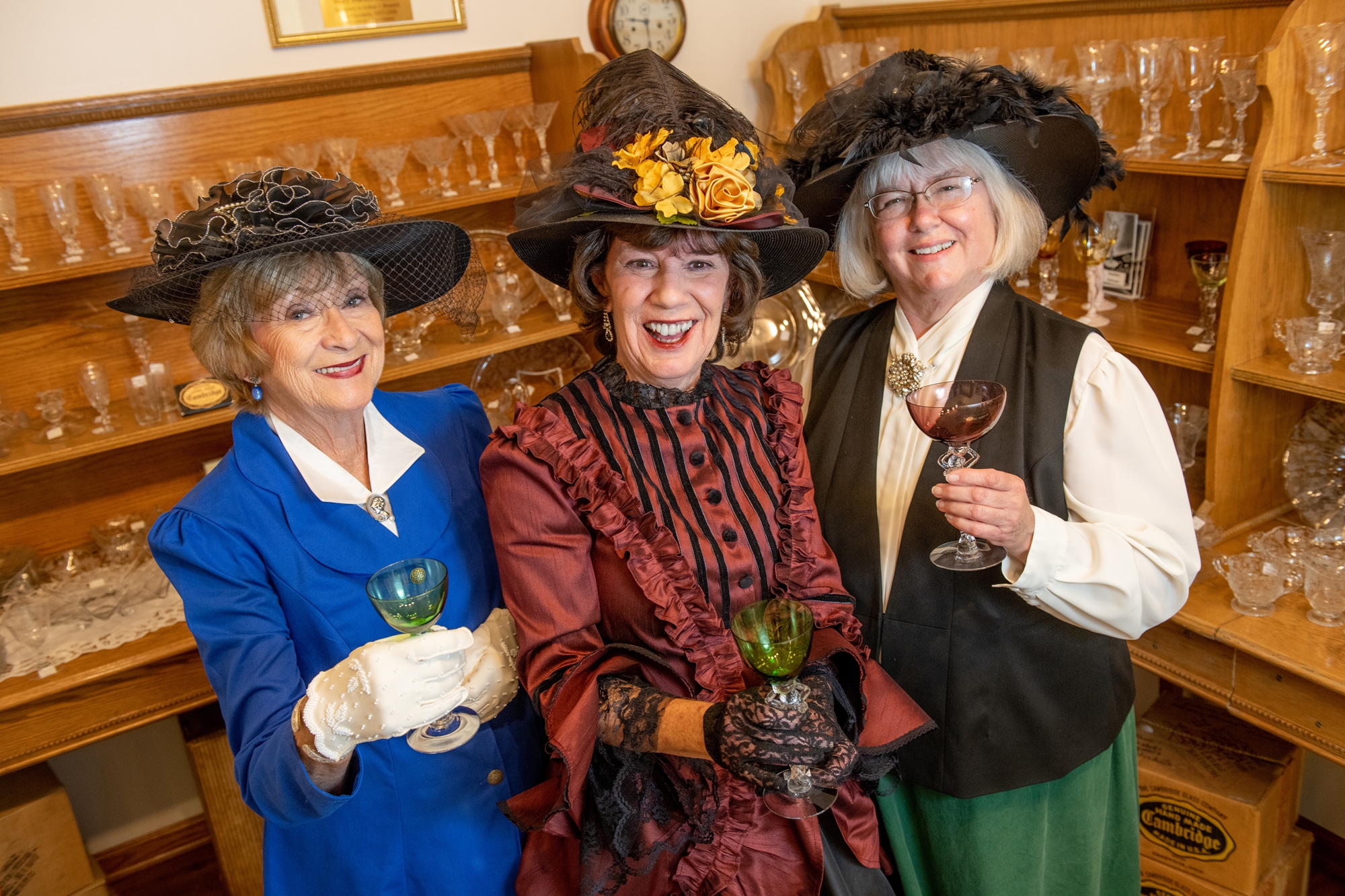 "Supported by a grant from the Cambridge/Guernsey County Visitors & Convention Bureau"