Tour Length – 90 minutes
Group size – 55 or less
When your coach arrives at the National Museum of Cambridge Glass, a staff member will board your bus to welcome you!  They will give a very brief history of the Cambridge Glass Company and describe the activities you will enjoy inside the museum.
As you enter the museum, the group will be divided into three smaller groups. Each group will be guided through three areas of the museum. You will be in each area approximately 20 minutes.
Auditorium: You will see a vintage eight minute movie done by the Cambridge Glass Company in 1950 for advertising. The company was known worldwide for the quality of their glassware and had showrooms in all major U.S. cities. After the movie, you will learn more about the handmade glassmaking process. Five people will dress as glassworkers and hold the blowpipes, gathering rods, etc. used by the Cambridge artisans many years ago…..a great photo opportunity!
Tour of Glass Display Area: An experienced guide will lead you on a tour showcasing over 10,000 pieces of Cambridge Glass in over 40 beautiful colors.  Also featured are the etched and engraved pieces, glassware used by Hollywood stars and also pieces that were and still are featured in movies. The guide will also tell wonderful stories that happened in and around The Cambridge Glass Company!
Education Center:  In this area you will see the iron moulds used by the Cambridge Glass Company to manufacture their glassware and hear stories about the huge glass ball on display and see an early 1900s kitchen display. Visitors will also do a pencil rubbing from an original Cambridge Glass Company etching plate and learn about the etching process once used by the famous glasshouse.
The National Museum of Cambridge Glass has a gift shop featuring genuine pieces of Cambridge Glass, as well as, jewelry and ornaments made from broken pieces of Cambridge Glass. At the conclusion or your museum tour, your group will have time to shop if you wish to do so. Once you have boarded the bus for departure, museum staff will step onto the bus to bid you farewell and even sing a short song. As you pull away from the museum, we will be waving Good Bye!
We know you will enjoy your museum visit and the warm hospitality offered by our staff and volunteers!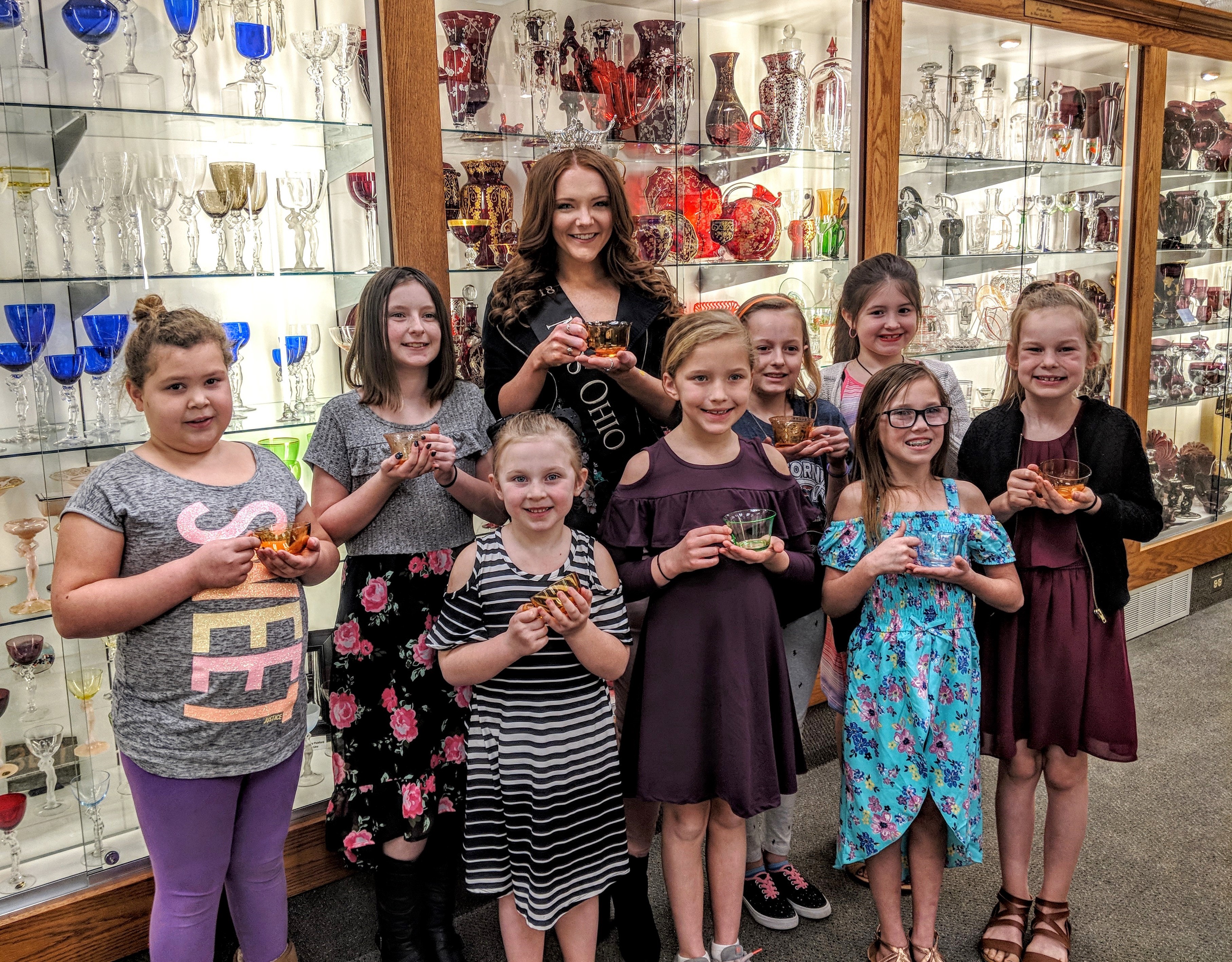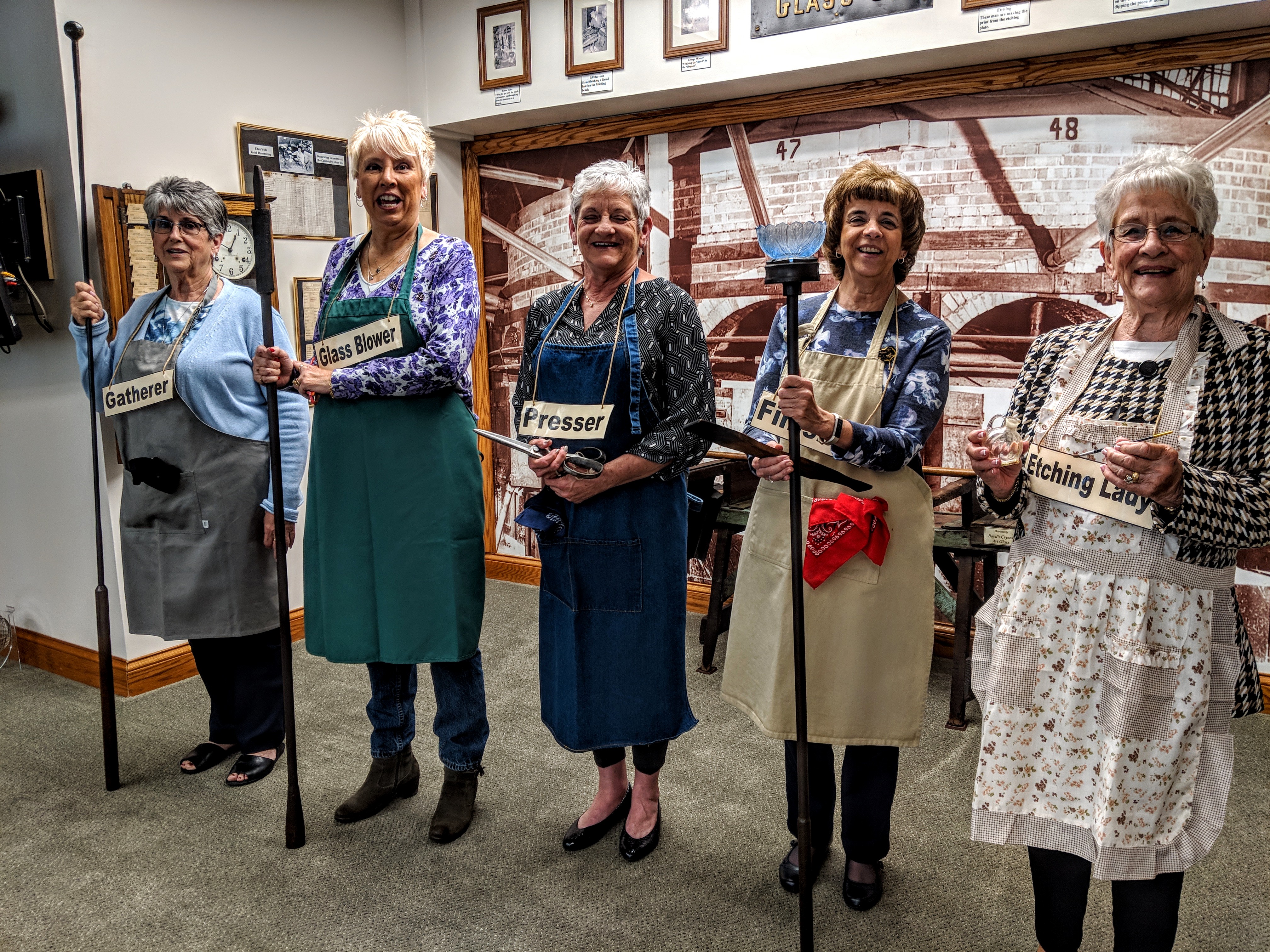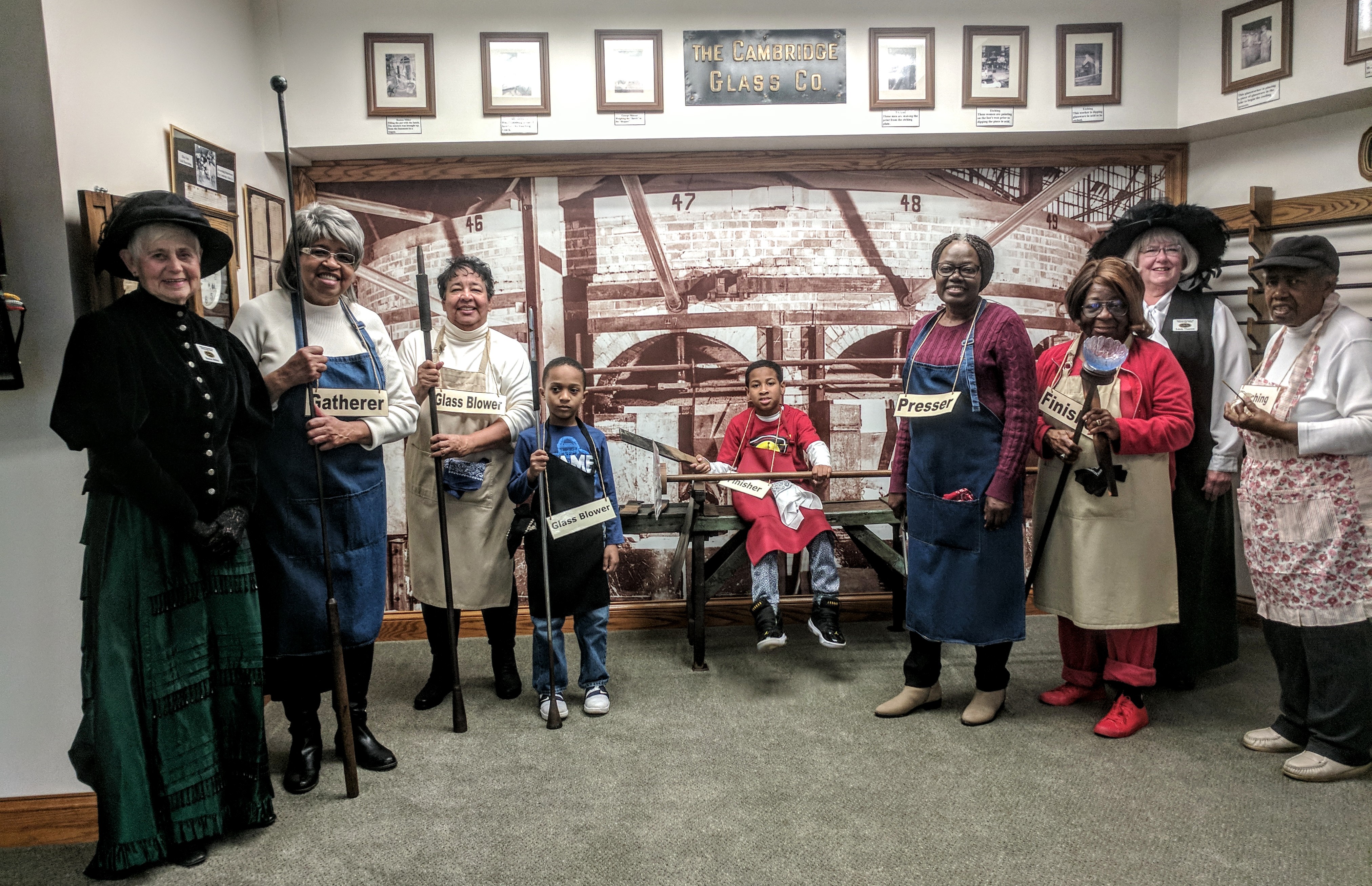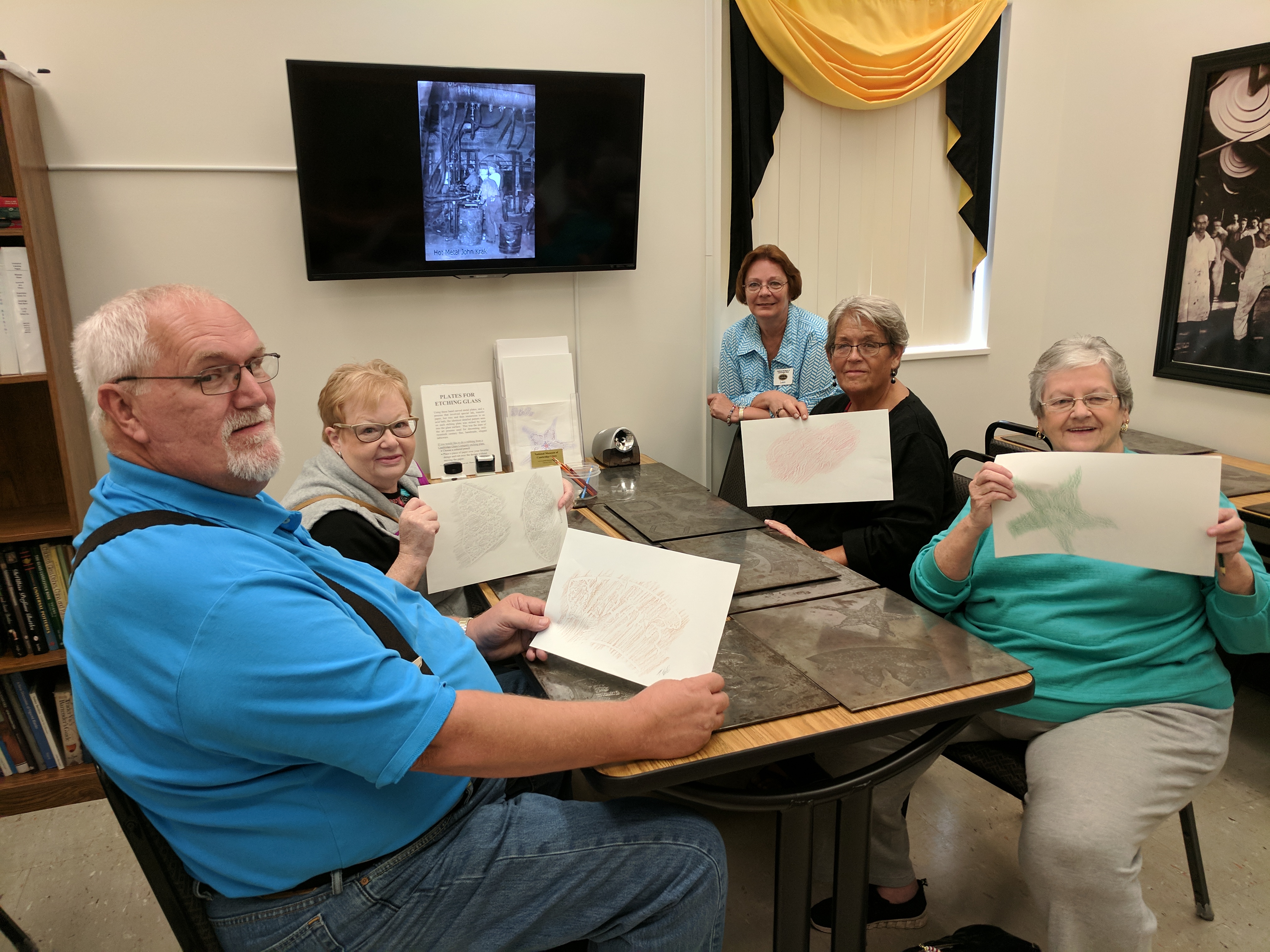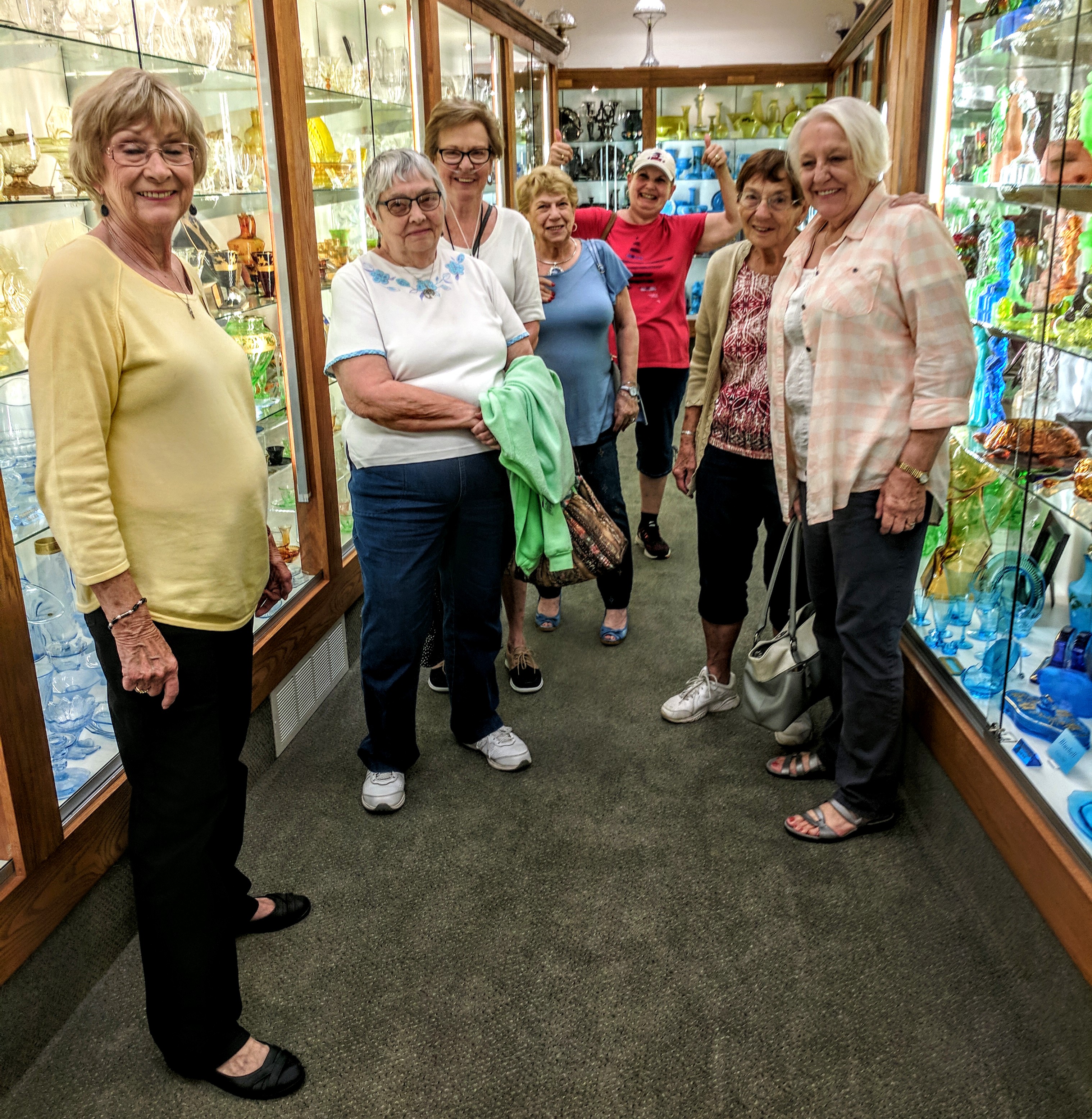 "Supported by a grant from the Cambridge/Guernsey County Visitors & Convention Bureau"