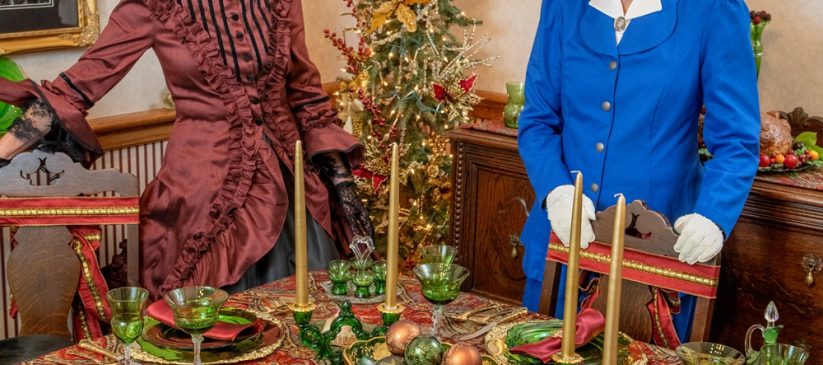 National Museum of Cambridge Glass
2021 Holiday Hours
136 S. 9th Street, P.O. Box 416:  Cambridge, OH
740-432-4245      
The National Museum of Cambridge Glass will be open special holiday hours during Dickens Victorian Village. The museum will be decorated for the season and volunteers and staff will be dressed in Victorian attire. If you are looking for a special gift made in Cambridge, Ohio, visit the museum gift shop where you'll find genuine Cambridge Glass. The gift shop also features jewelry and Christmas ornaments made from recycled Cambridge Glass.
HOLIDAY HOURS: The museum will be open on Friday and Saturday: Noon to 4:00 p.m. beginning November 6 through December 18. Admission:  $5 General Admission: $4 Seniors and AAA. Children under 12 FREE. There is no charge if only shopping in the gift shop.
THANKSGIVING WEEKEND:  MUSEUM HOLIDAY OPEN HOUSE – 2 Days 
Friday, November 26 and Saturday, November 27, from 12:00 p.m. to 4:00 p.m. each day. There will be no admission charge during the Museum Open House.